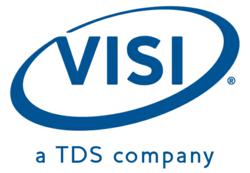 Eden Prairie, MN (PRWEB) May 17, 2012
Business and IT executives interested in learning the differences in various types of enterprise cloud providers are invited and encouraged to attend a complimentary seminar on the topic of enterprise cloud on May 30th at VISIs Eden Prairie Data Center and headquarters.
Businesses can purchase enterprise cloud infrastructure from dozens of service providers in the marketplace today. While many providers classify their cloud platforms as "enterprise ready", no two enterprise cloud providers are exactly alike. Businesses need to take a reasoned approach to evaluating the capabilities of potential enterprise cloud vendors.
Jason Baker, VISIs Chief Technology Officer, will cover a recommended three step approach when contracting services from an enterprise cloud provider including on how to identify the business IT stakeholder requirements, map the business requirements to the enterprise cloud provider's capabilities, and create a cloud service agreement.
Jason has over 17 years of experience working with technology organizations and businesses across Minnesota. As Chief Technology Officer, Jason serves as a technology guide helping businesses understand the impact of future technologies. He is a frequent speaker at regional and national technology conferences, and has written articles for many different business publications. In 2008, Jason led the technology team at VISI which created the first public cloud computing service in Minnesota.
IT leaders recognize the opportunities created by cloud computing today, yet they struggle to translate that opportunity into meaningful action within their organizations, said Jason Baker, chief technology officer at VISI. Its time to have a conversation about which applications make the most sense to run in the cloud, and how to go about making that cloud transition.
The seminar includes a complimentary breakfast and white paper on enterprise cloud computing. The seminar is free, but pre-registration is required and can be completed at http://www.visi.com/events.
About VISI:

VISI Incorporated (VISI) is a wholly owned subsidiary of Telephone and Data Systems, Inc., a Fortune 500