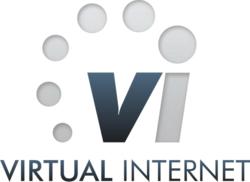 London, England 24 February 2012
Patrick McCarthy, Managing Director, Virtual Internet says a new era in IT for government has arrived. The public sector is now allowed to take better advantage of the cost savings, efficiency, and agility of cloud computing. The importance of the UK Government's G-Cloud cloud-based technologies and the departure from the old on-premise hardware model is recognised.
The G-Cloud framework enables government organisations to purchase cloud services from suppliers that have already undergone the UK Governments demanding approval process to join the G-cloud supplier list.
As an approved supplier, Virtual Internets high-availability Cloud Services are now offered to public sector organisations for purchase online through the Governments CloudStore. These services include Virtual Internet Public Cloud Hosting, Private Cloud Hosting, Hybrid Cloud Hosting, and Content Delivery Network.
Virtual Internet partners with leading suppliers including VMware and Level 3 Inc., and operates top tier UK datacentres that deliver maximum resiliency and security. Virtual Internet is ISO 27001 and ISO 9001 certified for security management and quality management.
For more information about Virtual Internet Cloud Services, please visit: http://www.vi.net.
For more information about the G-Cloud and CloudStore visit: http://www.govstore.net.
About Virtual Internet
Virtual Internet is a leading provider of high availability hosting solutions for businesses. Virtual Internet tackles the agility, innovation, and efficiency challenges posed by on-premise IT infrastructure. Specialising in cloud services and exceptional managed services with tailored SLAs, Virtual Internet delivers a reliable platform for hosting your websites and applications without you having to manage the infrastructure that goes with it. Virtual Internet cloud services includes cloud servers, private cloud, and hybrid cloud and delivers a dynamic environment for hosting IT assets with the flexibility to change resource requirements on-demand and in tandem with business objectives. The team at Virtual Internet believe that all companies are different which is why they design, build and manage cloud services to suit each customers unique needs. The company also offers dedicated servers, colocation, CDN, and messaging and collaboration SaaS applications.
###