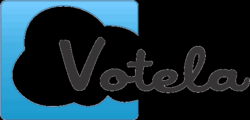 Austin, TX (PRWEB) October 03, 2012
Today from MSPWorld 2012, Votela (http://www.votela.com), the only combined carrier and North American distributor of Siemens OpenScape Cloud Services, announced that it would use the MSPAlliance (International Association of Cloud and Managed Service Providers) Unified Certification Standard (UCS) in accrediting its managed service provider (MSP), value-added reseller (VAR) and other channel partners.
Our primary focus as a company is to enable our partners with the tools to cost-effectively build and deploy customized cloud communications services to their customers across North America, said Adam Cole, CEO of Votela. With UCS accreditation, MSPs and VARs will be able to differentiate themselves in the marketplace and as a result, enhance the effectiveness of their respective sales teams as potential customers acknowledge this highly respected, third-party assurance.
Votela delivers the sole carrier-grade solution that is designed specifically for a distributed reseller network, and that is built entirely by a single manufacturer.
UCS is an independent business accreditation (similar to a SAS70 Audit) for the cloud computing and managed services industry, and is the longest standing program of its type in existence. Important to note, is that UCS has also been reviewed by many governmental agencies and regulatory bodies located throughout the world.
Votelas Partner Program consists of two tiers: Agent and Wholesale. Existing UCS audited companies are eligible for entry at wholesale partner level.
Charles Weaver, CEO of the MSPAlliance, noted that, This standards-based program is a true industry first for voice-over-IP and enterprise UCaaS. UCS audit is a rigorous audit and certification process that assesses and verifies the quality of the company providing managed and/or cloud services. We applaud Votela and Siemens for their commitment to customers.
MSPAlliance is recognized worldwide for creating the highest standard and non-technical certifications in the managed services industry, and its programs are broadly accepted in the banking, healthcare and accounting industries. With more than 15,000 corporate members worldwide, it is the premier industry advocate committed to increasing reliability and dependability in the industry surrounding the value and benefit of using Managed Service Providers to provide a wide range of mission-critical services.
ABOUT VOTELA

Votela is a leading provider of Enterprise Unified Communications as a Service (UCaaS). As the only combined carrier and North American Distributor of Siemens OpenScape Cloud Services, Votela delivers best-in-class solutions that are feature-rich, highly scalable and easy to deploy. The company enables its VAR, MSP and other channel partners to easily deploy Tier-1, Carrier-Grade Cloud Services for their customers.
For additional information, please visit http://www.votela.com.
###