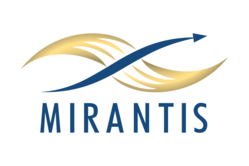 Santa Clara and Mountain View, CA (PRWEB) April 18, 2012
Nexenta Systems, the world leader in OpenStorage solutions and Mirantis, a leader in engineering services for OpenStack Cloud, today announced the integration of the NexentaStor NAS/SAN software platform with OpenStack, the community-driven open source software platform for building private and public clouds.
The NexentaStor driver for OpenStack Cloud enables enterprises to build feature-rich clouds, maintain complete control of the software stack, avoid vendor lock-in with proprietary hardware and reduce the cost of storage.
Reliable, scalable storage is a key component of any cloud deployment. Network-attached storage (NAS) is often a choice over local storage because it is easier to implement enterprise-grade features than with local storage.
One of the biggest benefits of OpenStack is its openness and interoperability with diverse solutions in the application infrastructure space. By bringing Nexenta and OpenStack close together, we marry the best of open source in enterprise storage with the standard in open source cloud infrastructure, said Boris Renski, co-Founder and EVP at Mirantis.
The integration unlocks unlimited scalability with storage-on-demand efficiency that is instantly available on virtual machine volumes. It also provides flexibility and openness, separating hardware from software components enabling enterprises to remain vendor independent and upgrade backend storage with greatly reduced investments in infrastructure.
Companies using OpenStack Compute with NexentaStor driver can immediately take advantage of the following enterprise-grade storage features: