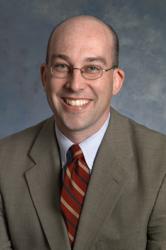 Harrisburg, PA (PRWEB) December 27, 2012
Grudi Associates is utilizing new Voice over IP (VoIP) capabilities for both premise-based and hosted phone systems to help businesses communicate more effectively, economically and reliably. Selecting the right system for the business's individual situation and needs is essential for successful implementation.
"Both premise-based VoIP and hosted VoIP phone systems are dramatically improving how businesses serve their customers, enable their employees and achieve greater levels of success," says Walt Grudi, President of Grudi Associates, a leading provider of telecom and IT services in Central PA and beyond. "But understanding the technology, available options and the difference between VoIP Service and VoIP Phone Systems is imperative."
Voice over IP service is phone service delivered over the Internet or a private IP network. Voice and multimedia sessions can be transmitted by digitizing the analog signal, encoding, creating data packets and transmission as Internet Protocol (IP) packets over a packet-switched network. A Voice over IP phone system is the equipment and software a business uses. The equipment can be premise-based or reside in the cloud, at a hosted data center.
VoIP solutions open up a broad range of capabilities and advantages to businesses, says Grudi. They range from cost-effectiveness, scalability and number portability to mobility, productivity, quality and functionality, which is one of the most attractive benefits.
Key VoIP functionality includes: