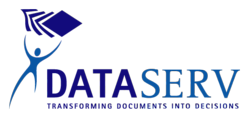 (PRWEB) April 16, 2013
DataServ, the global SaaS provider of cloud-based document and process workflow automation solutions, has expanded its work with global technology and engineering leader Emerson.
For Emerson Process Management Shared Services (PMSS), DataServ added five new European office locations to the existing accounts payable Digital Mailroom solution. The AP solution can now be found in Emerson PMSS in Norway, Romania, Ukraine, Azerbaijan, and Kazakhstan. With these additions, DataServ now supports over 30 European locations for Emerson Process Management.
DataServ Managing Partner Jeff Haller says, We are pleased that our longtime partnership with Emerson is continuing to grow. Were anticipating adding more countries to the Emerson PMSS AP solution before end of year, and we look forward to initializing more solutions that help Emerson increase efficiency and effectiveness.
About DataServ
St. Louis-based DataServ is a global SaaS provider of document and process workflow automation solutions for the financial operations and human resources functions. A Cloud Computing pioneer, they developed the first commercially viable Enterprise Content Management (ECM) SaaS in the world. Serving organizations worldwide since 1994, DataServ streamlines and lowers costs within Accounts Payable via their Purchase to Pay (P2P) solution set (including Expense Report Automation and Purchase Order Requisition Automation), Accounts Receivable with Quote to Cash (Q2C), and Human Resources through Hire to Retire (H2R) by capturing documents and data and automating business processes.
For more information about a DataServ P2P, Q2C or H2R SaaS solution, visit http://www.dataserv.us or call 877.700.DATA (3282).