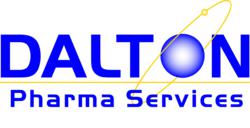 TORONTO, Canada (PRWEB) April 10, 2013
Jason Mitakidis, President and CEO of Cyclica, Peter Pekos, President and CEO of Dalton Pharma Services and Dr. Judd Berman, Co-Founder of Dalton Medicinal Chemistry today announced a collaboration for the joint identification and development of a number of new drug candidates.
The collaboration will utilize Cyclicas in silico drug design and optimization services as well as provide access to the companys extensive databases to be applied to a number of lead molecules previously developed by Dalton Medicinal Chemistry, as well as a host of additional compounds. Dalton Pharma Services will synthesize and manufacture quantities of selected drug candidates in its licensed facilities, for analysis and consideration by a leading global pharmaceutical companys candidate screening program. The assets developed through this agreement will be equally owned by the parties.
Combining the platform technology developed by the Cyclica team with the medicinal chemistry and synthesis capabilities of Dalton, the collaboration is expected to provide a reliable and cost-effective source of promising drug candidates for pharmaceutical and biotechnology companies. The work integrates Cyclicas Ligand ExplorerTM and Intelligent Molecular RedesignTM design tools, with Daltons extensive expertise in drug discovery, development and manufacturing.
It is exciting to see Cyclicas advanced computational approach to molecule design paired with decades of medicinal chemistry and manufacturing experience from Dalton. This combination could significantly improve the way new drugs are developed said Jason Mitakidis, President and CEO of Cyclica.
We believe Cyclicas expertise and innovations in design are world class, said Dr. Judd Berman, Co-Founder of Dalton Medicinal Chemistry. We look forward to working together as a team to accelerate the discovery of new medicines.
About Cyclica

Cyclica Inc. is a big data technology company developing indexed biological databases and software for the pharmaceutical and biotechnology industries. The companys core technology is an innovative and proprietary data integration and drug testing platform The Ligand Explorer Computing Environment that helps address the rising cost of R&D in drug discovery and low regulatory approval rates of pre-market pharmaceutical and biopharmaceutical products. Combined with a cloud computing approach, the powerful LigEx technology is aimed at reducing failure risk in drug discovery by anticipating side effects prior to clinical trials and helping design safer, more efficacious drugs, enabling more informed R&D investment decisions. The technology further generates data researchers can use to overcome expensive project hurdles with data-guided Intelligent Molecular Redesign. Since incorporation, Cyclica has begun establishing key industry partnerships and academic collaborations, developed a unique intellectual property portfolio and has become a client company at the MaRS Discovery District, Canada's largest life sciences incubator. For more information, please visit: http://www.cyclicarx.com
About Dalton Pharma Services

Dalton Chemical Laboratories Inc. o/a Dalton Pharma Services is a Health Canada approved contract pharmaceutical manufacturer that supplies chemistry, analytical and formulation development services to the biotechnology and pharmaceutical industries in the areas of chemistry, medicinal chemistry and fine chemical manufacture. Dalton provides cGMP manufacturing of solid dosage forms and aseptic filling services to its customers at any stage of the regulatory process (Phase I, II, III or commercial). In its modern cGMP facilities, Dalton produces active pharmaceutical ingredients at the gram or kilogram scale. Dalton conducts aseptic fills to produce batches of finished drug product in vials or syringes, either aseptically filled or terminally sterilized, under fully validated conditions. In addition, Daltons analytical chemistry laboratory offers method development, validation and ICH stability programs to its clients. For more information, please visit: http://www.dalton.com.
About Dalton Medicinal Chemistry

Dalton Medicinal Chemistry Inc. (DMC) was established to offer select partners medicinal chemistry capabilities in design and synthesis of new chemical entities. DMC focuses on quality, creativity and speed in the delivery of innovative, high quality medicinal chemistry capabilities for the identification of new chemical entities which advance our clients' drug discovery programs. Our contributions to clinical development candidate selection include SAR elucidation, design and synthesis of focused compound arrays, hit to lead, lead optimization and generation of intellectual property.
Inquiries:
Jason Mitakidis

President and CEO

Cyclica, Inc.

+1 416-906-5454
Peter Pekos

President & CEO

Dalton Pharma Services

+1 416-661-2102